Our Mission Statement
Steve Kelleher is a firm believer in treating people as he would like to be treated. His ten rules of doing business reflect that attitude and he considers these rules to be the bedrock of a great client relationship.
Always tell the truth.
Be on time.
Do what you say you are going to do.
Finish what you start.
Say please and thank you.
Put humor into your business.
Call your clients when you have nothing to sell them.
Never go after anyone's all.
Be in the business every day.
Be a mentor to someone–share what you learn.
---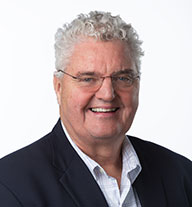 Stephen J. Kelleher
Co-owner and President
Steve Kelleher is a registered representative that has thirty-two years in the financial services industry and specializes in retirement planning and income tax strategies. He also provides planning for IRAs, Roth IRAs, 401(k) rollovers and transfers of assets. His primary goal is to help to preserve and protect assets as well as develop tax-efficient strategies for distributing income. Steve offers complete insurance planning for legacy building and protection of hard earned assets. Mortgage protection using life insurance, health & dental insurance and long-term care are also a vital component of Steve's services. He networks with CPAs, attorneys, banks and mortgage companies for a comprehensive approach for planning.
Jan A. Kelleher
Partner and Vice President
Jan Kelleher is the backbone and cornerstone of our firm. She oversees and coordinates the marketing, planning and implementation of all of CT Financial Navigator, LLC's programs, seminars, outings and client communication. Her responsibilities also revolve around the day-to-day operations of our business; including technology, business development, coordination of all programs and compliance. Jan is always the friendly voice on the phone and she personally greets each and every client into our warm and friendly office.