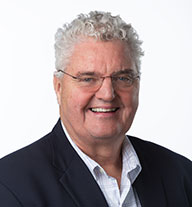 At CT Financial Navigators, LLC we firmly believe that it's important to know where you came from to know where you're going. We understand that each of our clients has a unique financial situation with specific goals and objectives for the future. In order to better meet those individual needs, we take a highly personalized approach to service.
CT Financial Navigators, LLC is an independent, locally owned financial services firm based in Watertown, Connecticut. Because we aren't tied to a particular company or product, we can truly look out for the best interest of each individual we serve. We are committed to educating clients about the products, strategies and options available to prepare them for the retirement they deserve. We then work to develop tailored solutions that help clients protect, preserve and grow their assets over time.
Whether you're looking to develop an income stream you cannot outlive, accumulate wealth or provide a legacy for those you love, we provide a comprehensive array of services and products that can help you achieve your financial goals. Let our financial compass help you navigate the path to the retirement of your dreams.
Steve has the highest respect for his clients and takes a strict approach to upholding ethical standards.